Refits, Restorations, and Repairs
Our skilled team is on-site and eager to meet your marine service needs.
Diesel engine repairs.
Layco provides authorized service on all major diesel engines, gears and generators. We offer a wide range of service options, from full maintenance, services, Mechanical repairs, Engine Rebuilds, and Re-powers.
Vessel Systems.
In addition to our expertise in engines and propulsion, Layco employs yacht-savvy systems specialists. If it is an electrical, mechanical or hydraulic operating system on your vessel, you can bet we can work on it.
Electronics.
We provide authorized sales, service and installation on all major marine electronics brands. From small repairs to major equipment upgrades, our in-house electricians are prepared to tackle a wide range of projects for you.
Boatyard Crafts .
 From brightwork to decking to custom carpentry, our facilities and crew are equipped to handle all levels of project complexity.
We also work with insurance companies to process damage claims and handle warranty work.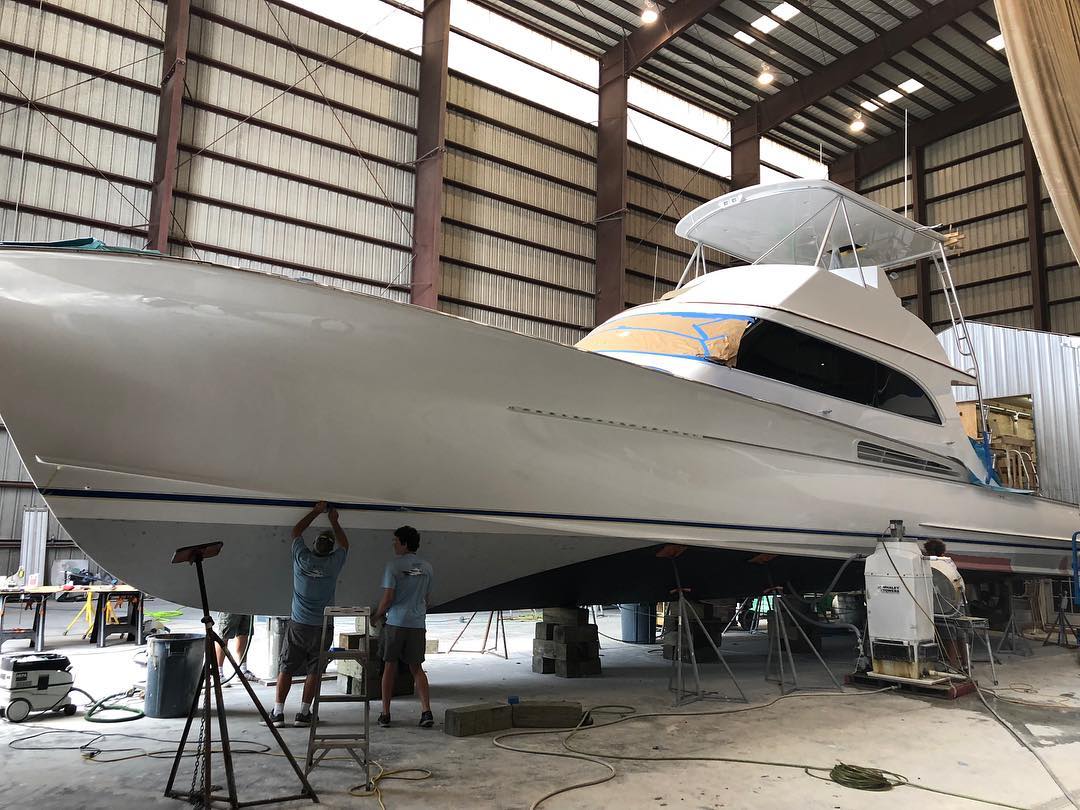 Bottom Services
The hull of a boat left in water over time accumulates all kinds of algae, marine life, and barnacles that attach to the bottom of the boat. 
You're saving money and protecting your investment by maintaining a clean hull bottom and running gear (props, struts, rudders, and trim tabs). The intake and discharge through-hulls and all seacocks need periodic inspection and cleaning.
Services we provide to keep your boat running efficiently and optimally.
Haul Outs
Vessels up to 100 ton and to 130ft in length
Warranty & Insurance Claims
We work with damage claims and warranty work
Works Building
Enclosed works building creating the ability to custom create many items for your vessel.